Gas Diesel Fuel Conditioner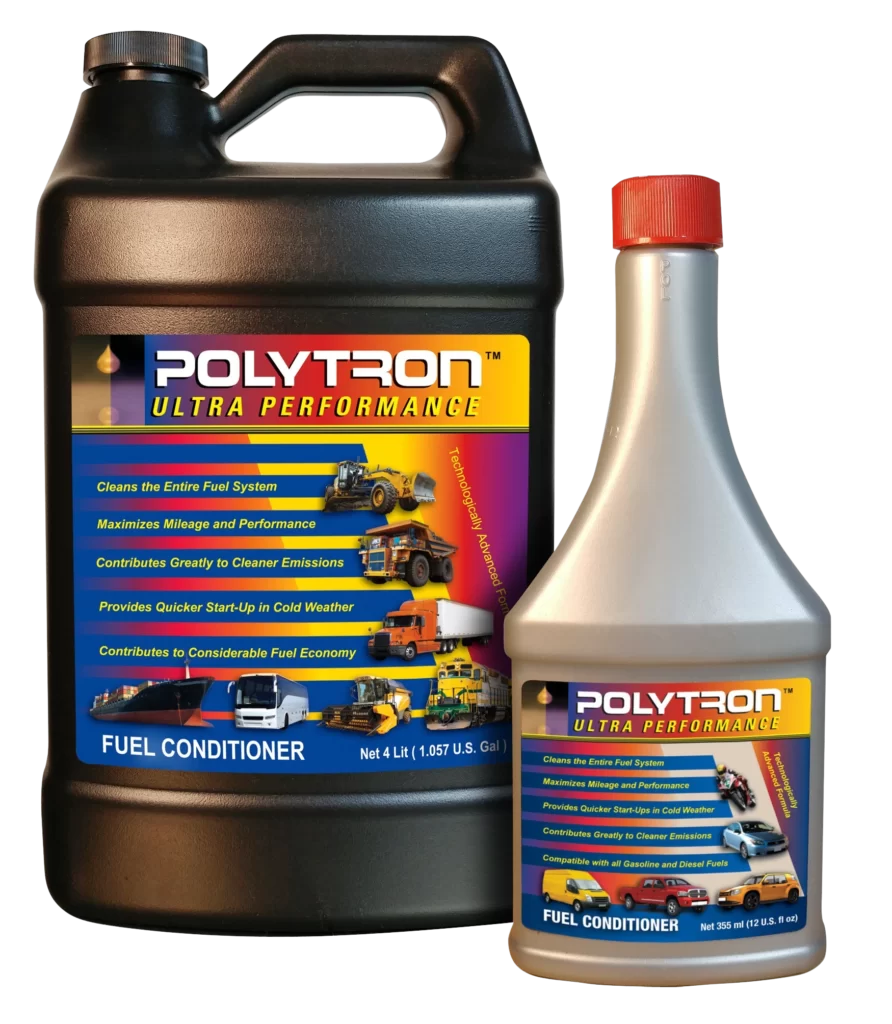 POLYTRON Ultra Performance Fuel Conditioner (FC) is scientifically designed fuel enhancer that improves combustion, cleans and lubricates the working parts of the fuel system and the upper part of the engine. POLYTRON Fuel Conditioner dissolves and removes carbon deposits and prevents future harmful build-up. POLYTRON Fuel Conditioner improves mileage and overall engine performance. It cleans the entire fuel system, including injectors, intake valves, ports, valve seats, valve skirts and combustion chamber. When Polytron Fuel Conditioner is used regularly, exhaust pollutants are reduced considerably. POLYTRON Fuel Conditioner extends the effective life of diesel fuel held in storage tanks and can be used with any gasoline or diesel fuel.
WHY CHOOSE POLYTRON GAS & DIESEL FUEL CONDITIONER?
Longer change oil intervals including the elimination of up to 90-95% of engine and equipment
wear
Reduces engine/equipment operating temperature and noise level
Eliminate carbon build-up and keep the engine completely clean from new deposits
In the event of oil or coolant loss, engines are protected for tens of miles under any driving conditions
Restore compression (the compression may go up even in new cars)
Restore or improves power, torque, and fuel economy
Contribute to much cleaner emission gases
Very effective in severe operating conditions such as dust, dirt, and moisture
Trucks
Automobiles
Tractors
Oil field equipment
Marine engine
Railroad engines
10 WAYS POLYTRON IS CUTTING EQUIPMENT MAINTENANCE COSTS AND IMPROVING PERFORMANCE
Polytron products are different from any other lubricant or additive, using proprietary metallurgical technology to smooth and harden mating surfaces at microscopic levels to reduce friction and wear by up to 95%. From industrial machinery to fleet cars, adding Polytron to motor oil or lubricant dramatically improves performance and extends equipment life while slashing fuel, oil and maintenance costs.
Frequently Asked Questions