Metal Treatment Concentrate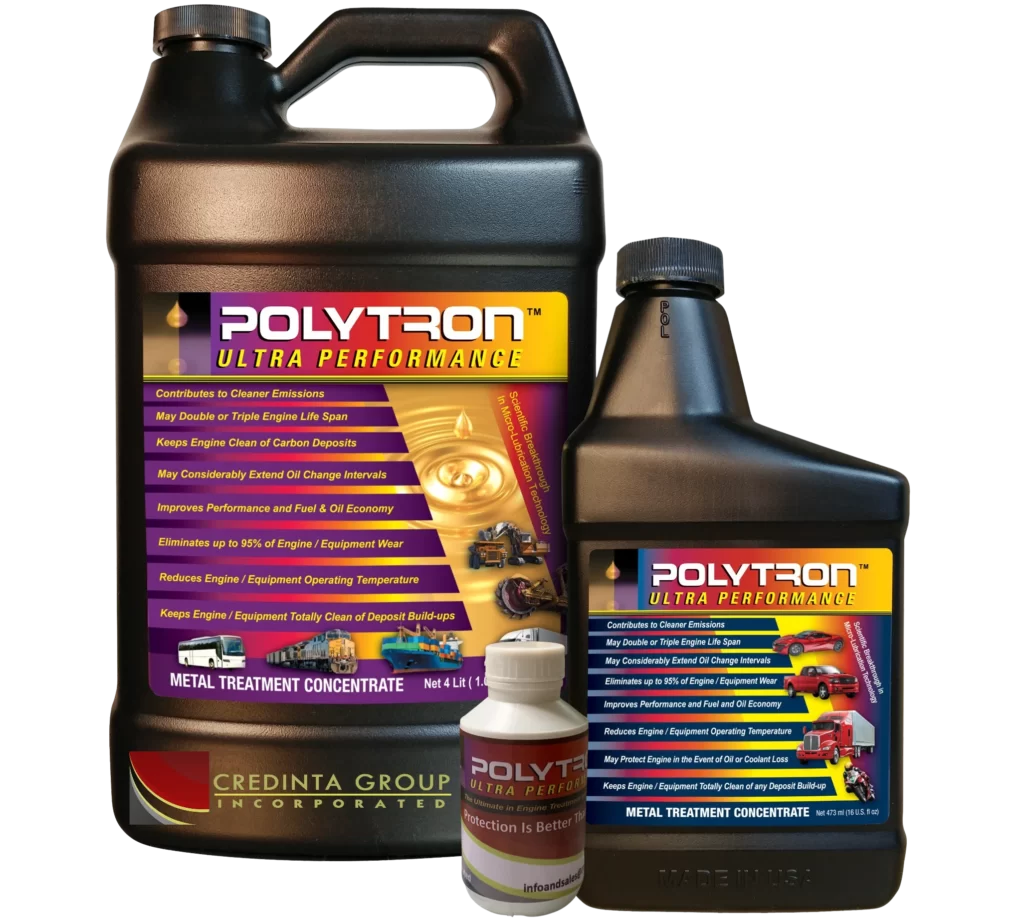 POLYTRON Metal Treatment Concentrate (MTC) technological additive package is uniquely blended petroleum-based formula that is compatible with all motor oils, gear oils and other lubricants. POLYTRON MTC technology uses a micro-metallurgical process to form (from the original metal) a durable polished micro – layer of metal that dramatically resists wear, extreme pressure and excessive temperature. Metal surfaces remain treated at all times, which provides for immediate start-up lubrication. Friction and wear are substantially reduced resulting in maximum equipment life, performance and oil and fuel economy.
Longer oil change intervals with up to 95% reduction of wear and tear
Decreases operating temperature, vibration and noise level
Reduction of carbon build-up with cleaner emissions and mitigated deposits
In the event of oil or coolant loss, engines are protected under extreme pressure and in any conditions
Restores compression (the compression may go up even in new cars) and/or enhances power, torque, and fuel/power economy
Exceedingly efficient, reliable and dependable in severe operating conditions such as dust, dirt and moisture
Automatic and manual
transmissions
Differentials and gearboxes
Bearings and bearing
journals
Power steering units
Pumps
Air compressors
Cooling systems
Hydraulic power systems in heavy-duty off-road equipment and farming machinery
Mining and smelter equipment
Railroad equipment
Oil and water wells
Drilling equipment
Machine shops equipment:
grinding, drilling milling etc.
Cotton pickers
Air tools
10 WAYS POLYTRON IS CUTTING EQUIPMENT MAINTENANCE COSTS AND IMPROVING PERFORMANCE
Polytron products are different from any other lubricant or additive, using proprietary metallurgical technology to smooth and harden mating surfaces at microscopic levels to reduce friction and wear by up to 95%. From industrial machinery to fleet cars, adding Polytron to motor oil or lubricant dramatically improves performance and extends equipment life while slashing fuel, oil and maintenance costs.
Frequently Asked Questions